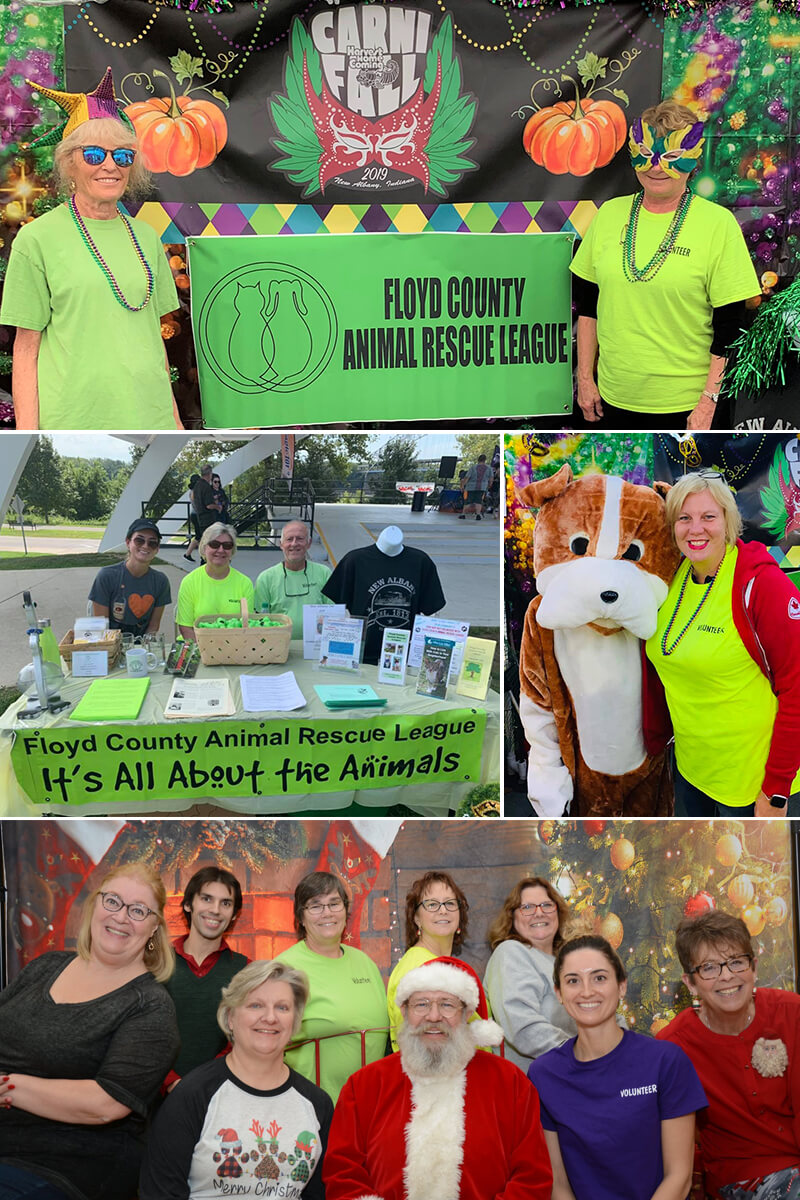 Volunteers are the backbone of FCARL and we could not function without them. All new volunteers must first attend an orientation meeting (there may be some exceptions to this, contact us for more information)
The meetings are held the last Thursday of the month, 6 PM at the New Albany Animal Shelter (215 West Market St). It lasts approximately an hour, and you will receive an overview of FCARL/Shelter and some paperwork to complete.
It is recommended that potential volunteers contact FCARL (812) 949-9099 or the New Albany Animal Shelter (812) 948-5355 the week of the meeting to verify that the date has not been rescheduled due to weather or a scheduling conflict.
Volunteer orientation is currently suspended due to COVID-19, please contact us for more information.
Check out our available volunteer opportunities at VolunteerMatch.org.
Volunteers need to be 16 or over. Only exception are Harvest Homecoming volunteers. Those aged 13 and over can volunteer for that event but do need to have a parent/ guardian 16 or over volunteering with them. We can provide credit hours for school projects for Harvest Homecoming only.